Permanent Hair Color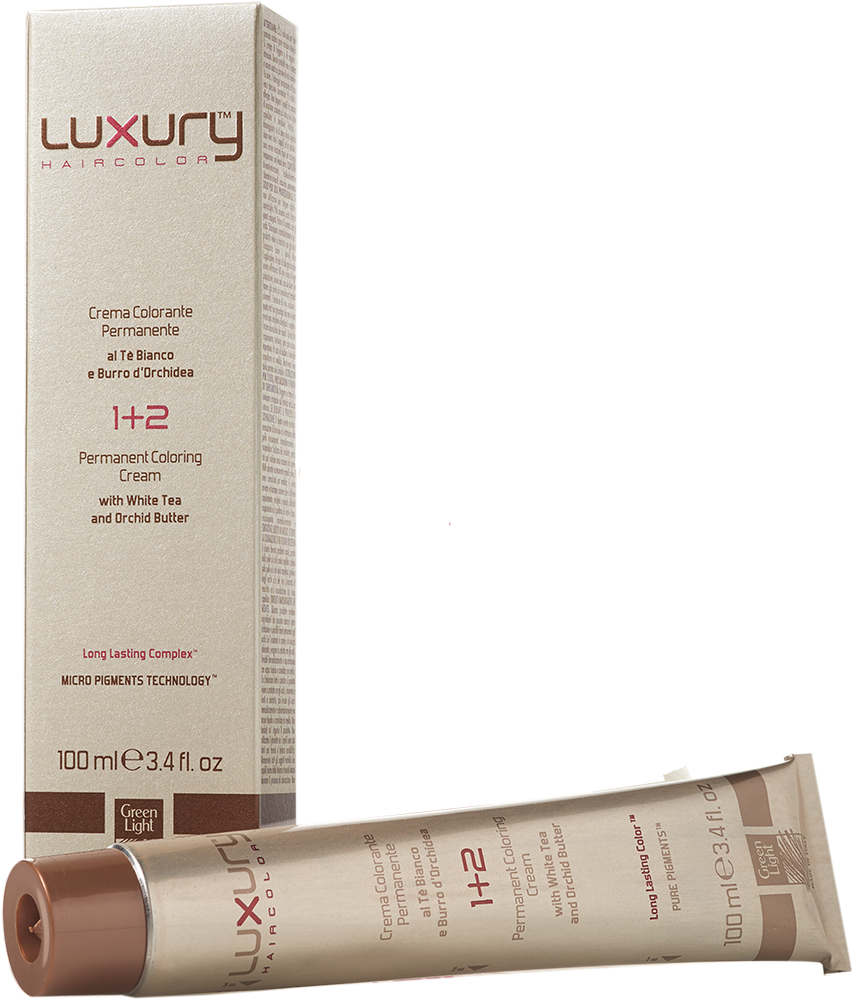 Permanent
Coloring Cream
Luxury Haircolor Permanent Color Cream guarantees an efficient and totally safe coloring treatment. The color is intense and shiny, it fully covers grey hair and allows infinite creative combinations. This color protects the hair thanks to the properties of White Tea (antioxidant and protective) and Orchid Butter (it gives elasticity, volume and shine).
Ingredients and functions
White Tea has antioxidative, anti-inflammatory and rejuvenating properties and it neutralizes and protects from UV rays and pollution, while Orchid Butter nourishes and hydrates the hair structure providing elasticity, volume and shine.
Details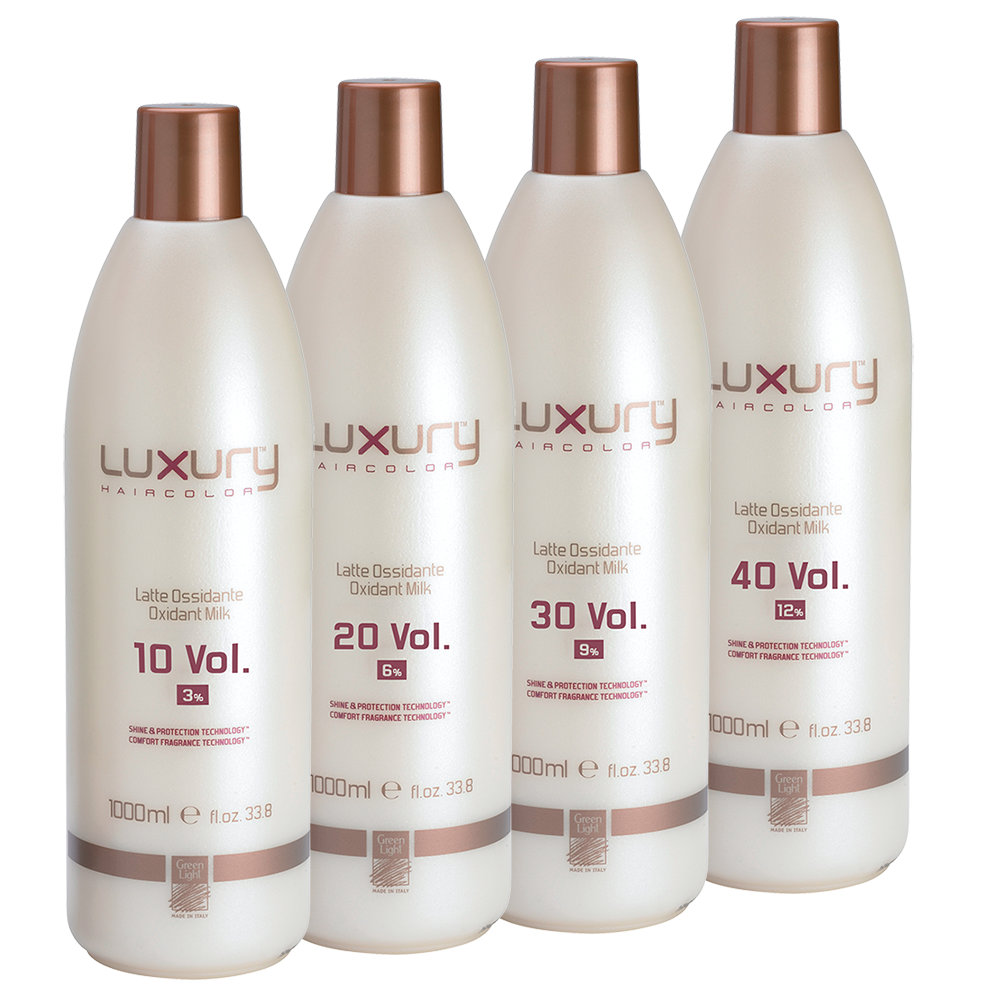 Oxidant Milk
10, 20, 30, 40 Vol.
The Creamy Oxidants provide a permanent cosmetic coloration with full coverage of grey hair and an even long-lasting color.
Use
Mix one part of Green Light Luxury Haircolor and two parts of Creamy Oxidant.
Ingredients and function
Protective agents such as cosmetic Glycerin and White Mineral Oil keep hair soft, bright and hydrated during coloring or bleaching treatments.
Details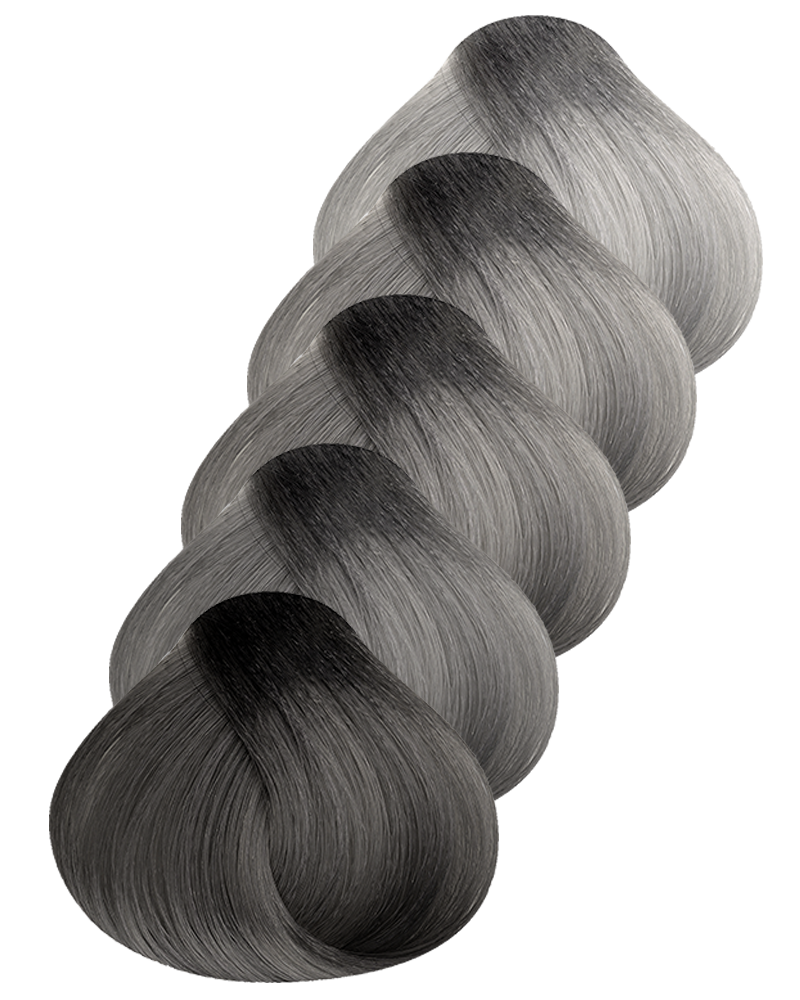 Metallic Collection
6.111 - 10.111
The unique and ammonia-free hair color "Luxury Haircolor" by Italian Green Light is enriched with white tea and orchid butter. White tea has antioxidant, tonic and anti-inflammatory properties that neutralize and protect against UV radiation and impurities. Orchid butter moisturizes the structure of the hair, provides nutrition as well as elasticity, volume and shine.
Green Light Luxury Haircolor is developed with ingredients that take into account the user and the environment. They have a pleasant scent and are of course not tested on animals.
Details